CHINESE TUITION ONLINE | CHINESE ONLINE LEARNING
Almost all of the readers here are probably familiar with the Speak Mandarin Campaign, which is an annual affair organized by the Singapore government to encourage the use of Standard Mandarin Chinese, one of the country's four official languages.
Despite the fact that schools tend to constantly push and urge learners to talk and pen Chinese more frequently, numerous students keep struggling with the subject, particularly because many students prefer to communicate in English or Singlish beyond the Chinese classes.
If you're thinking of enrolling your kid in online Chinese language classes this year, this article is just for you. We've collected information on Chinese tuition online to share in our Enobel global digital learning, one of the best online tuition centers in Singapore. Let's have a look at it.
Best Online Chinese Tuition Center
Enobel is Fun Learners' School's global digital learning platform. They began offering e-learning courses in 2005 with the goal of reinvigorating students' sense that they may achieve greatness in life.
Their enthusiasm for studying makes all the difference in motivating kids to go above and beyond. They share their pioneering know-how with students, helping them to be at the forefront of their learning pursuits, by tirelessly arming themselves with educational ideas, tactics, and procedures that are continuously improving.
Learners may advance at their own speed and at their best thanks to their expert-designed, digital platform, which blends interactive online learning with the Flipped Classroom. You will also have more influence over the learning results.
When one is motivated, he or she learns more effectively. The courses are vividly contextualized, such as by incorporating familiar stories into courses or by employing interactive online games in which students explore and test answers. This stimulates thought, reduces learning impedance, and boosts academic achievement.
Students today are bombarded with a vast amount of information. The learner's core abilities must be excellent in order to learn most successfully. Their classes teach students how to use these abilities, which will help them succeed in life.
METHODOLOGY
Their teachers combine both concepts and information into the online courses using a range of instructional methods. They, therefore, provide a dynamic e-learning tuition atmosphere for students in Singapore using a feature-rich online learning platform.
Their SpotzOn Online Learning System uses artificial intelligence to its full potential. Students' poorer knowledge points may be detected by the system, which can then be supplemented with explanatory videos and focused coaching. It also creates a questionnaire from students' mistakes and suggests targeted examinations for a more customized learning experience.
Their Linchpin Advancement Method (LAMTM) assists each student in acquiring the crucial Linchpin Competencies needed to excel academically. Your youngster can choose between two types of training:
Virtual Classroom
Apply what you've learned with your classmates and work on more difficult issues with the teacher's help.
Flipped Classroom
Practice advanced issues before the online session; the teacher will present answers to these problems in real-time throughout the class.
Benefits of Learning Chinese in Singapore
There are Chinese Tuition Centers all across Singapore. Taking Chinese Tuition in Singapore would be incredibly advantageous for your kid for a myriad of purposes, including strengthening one's base in Chinese and improving one's chances of passing the Chinese Exam. Other advantages include:
1. Chinese Exam Preparation That Is Well-Ordered
Most Chinese Tuition in Singapore and teachers have very well-organized Chinese lesson plans to train kids for the Chinese examination in accordance with the newest GCE curriculum. As a result, Chinese Tuition in Singapore's systematic approach will make sure that learners are well enough in the topic and have the necessary abilities. Furthermore, the Best Chinese Tuition in Singapore will guarantee that students have adequate practice and review time before their exams.
2. Chinese Tuition as an Extra Academic Point Back
If your kid is trying to keep pace with the Chinese coursework at school, enrolling him or her in Chinese Tuition in Singapore will be a major support for him or her, since it will help him or her to resolve any concerns and solidify his or her knowledge in the subject.
3. Get Help with Chinese Questions in an Efficient and Accurate Manner
The highly skilled and qualified Chinese Tutors in Singapore will be able to assist your kid with any queries or problems he or she may have with his or her Chinese school assignments.
4. Making the Best Use of After-School Hours
Students' calendars are frequently jam-packed with the after classes and co-curricular pursuits, which consume the majority of their spare time after school. This may imply that your child will have limited time to review and finish projects and lessons, as well as study recent news and grasp global concerns. As a result, a shortage of time may impede your student's intellectual advancement and acquisition of the Chinese language. As a result, it's critical to make the most of your child's after-school period to achieve that he or she keeps on track with the school curriculum and does not fall behind.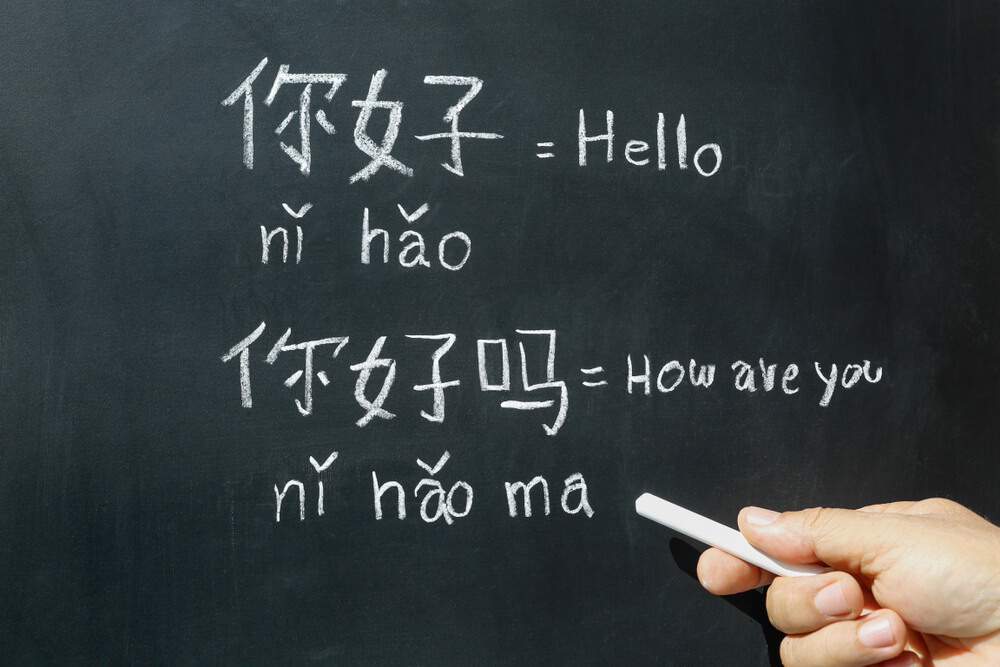 Facts To Know About Online Chinese Tuition
The following are some of the advantages of Enobel digital learning in Singapore:
The main advantage for students studying through the online approach is that they may take courses that are tailored to their learning goals from the comfort of their own homes.
They also provide one-of-a-kind classes for children, introducing them to the Chinese language at a stage when they can understand it fast.
You can create your own schedule based on your preferences, which means you can attend courses anytime you choose.
You don't have to be concerned about being disruptive in class or losing it.
The tutoring session may be videotaped and reviewed.
Parents receive a report on their child's tuition performance.
Conclusion
Mandarin Chinese is among the most widely spoken languages in the world, as being one of the UN's six official languages. This is particularly true in the past few years since multinational corporations (MNCs) have been more interested in hiring Mandarin speakers.
As a result, it is critical that we begin studying the Chinese language thoroughly now in order to assure that we will have a significant edge tomorrow. Online Chinese tuition is amongst the most convenient ways to study Chinese from the convenience of your own home.
We analyzed one of the best online Chinese tuition centers in this post. We hope you find it helpful.
Achieve Optimal Academic Performance Today