YOU CAN ADMIT YOUR CHILD INTO A GOVERNMENT SCHOOL IN SINGAPORE AND BECOME A SINGAPORE PR VIA AEIS SINGAPORE
This article talks about the AEIS and S-AEIS and covers all the questions you might have in registering and preparing your child for the AEIS Singapore examination.
AEIS in Singapore
What is AEIS?
Singapore is well-known for having one of the best education systems in the world. As an international student, your child would need to go through either the AEIS or S-AEIS examination to be assessed if he or she is suitable for the Singapore education system.
AEIS examination stands for 'Admission Exercise for International Students' examination. It is held in September each year. English and Mathematics are the subjects tested in the AEIS exam. The aim of the exam is to assess your child's literacy, numeracy and reasoning ability. The examinations are based on Singapore standards and are meant to ensure that the international students who are admitted to the local schools are able to cope with the rigorous requirements of the curriculum. Depending on the results, your child may receive admission to a suitable local government school. School placements, however, are dependent on a number of other factors such as 1) vacancies, and 2) the location of your residence in Singapore, etc.
Once your child has been given a place in a local school, you will not be able to request a school transfer. It is also important to note that admission to a school is not guaranteed. If your child does not pass the AEIS exam, you can either apply to have your child take it again or consider alternative education systems. There is no maximum number of times imposed on your child trying for the exam.
Who is AEIS for?
The AEIS examinations are meant for international students aged between 7 and 17. Your child should be either entering Primary two through five or Secondary one through three in January of the following academic year.
It is important to ensure that you register early, make payment and send through supporting documents within a week of your online application. The AEIS exams are very popular and spaces are filled up quickly. The registration for the AEIS exams will close once all test dates are taken up.
AEIS vs S–AEIS
S-AEIS exam stands for 'Supplementary Admissions Exercise for International Students' exam. The S-AEIS has the same testing system as the AEIS – English and Mathematics, based on the Singapore education system. The key differences are in the dates the examination occurs and the levels it covers.
The S-AEIS is conducted around February of each year and is meant for international students who do not have a place in local schools and were unable to make it for the AEIS testing in September. Some parents also intentionally have their children take the S-AEIS so that they have more time to prepare their children for the examination. The S-AEIS is also for international students seeking admission to Primary two through four and Secondary one through two in April or May of the academic year.
Except for the dates of the exam, most AEIS and S-AEIS rules are the same. Once you have taken either exam and are offered a school placement, you will not be allowed to take it again in an attempt to possibly change schools. However, if your child has failed either exam, they may apply to take it again at the same or higher level, but not at a lower level.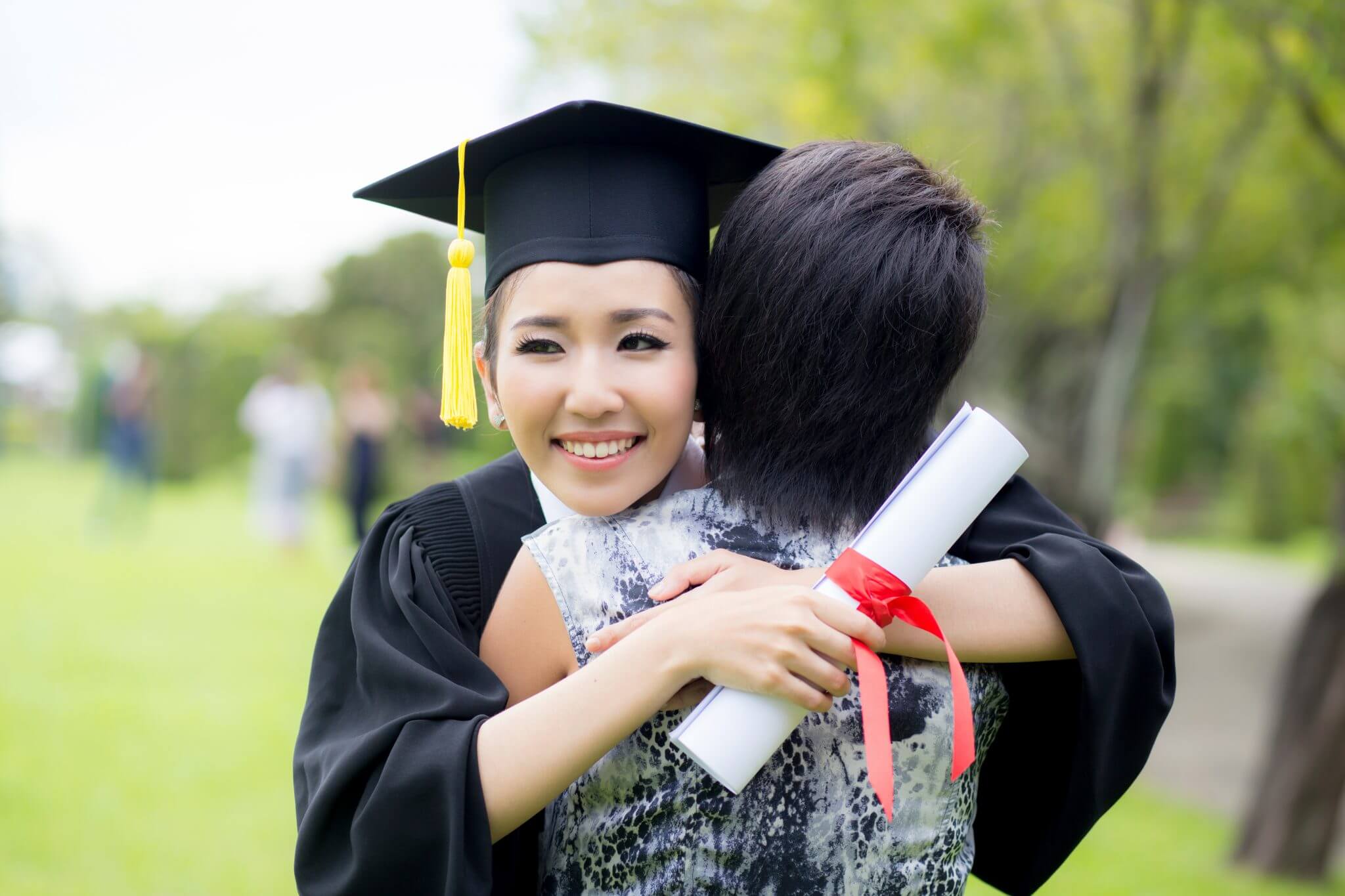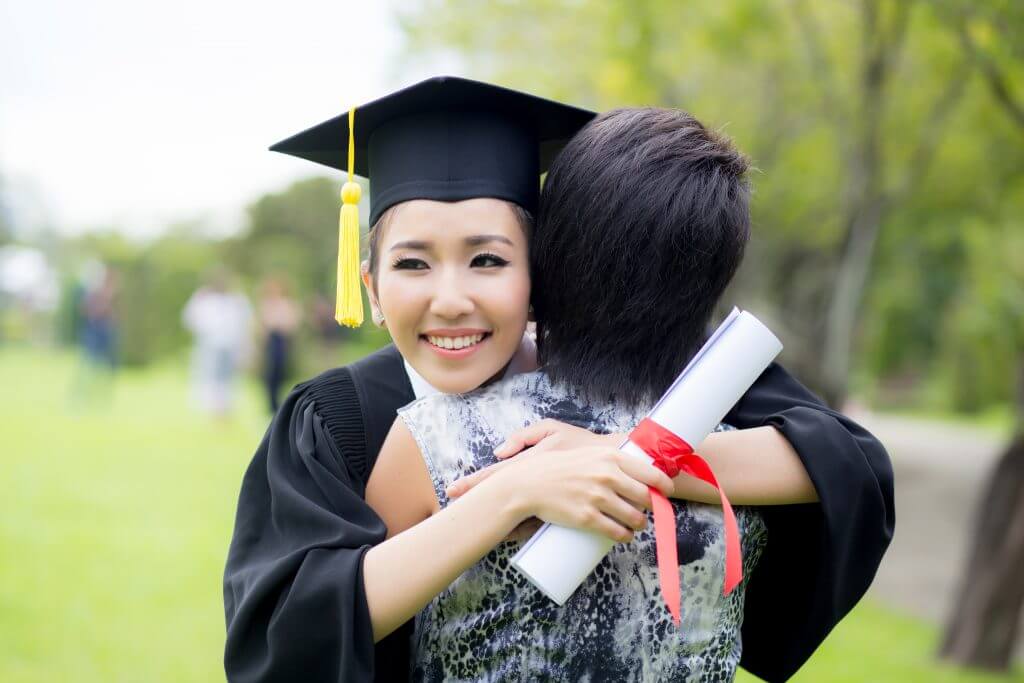 How Difficult is the AEIS Test?
Past years' questions from the AEIS exam have never been disclosed to the public. The centralised test will assess the students' English language proficiency, numeracy and reasoning ability. Since a large component of subjects will be taught in English, international students must be proficient in their English literacy to understand the subjects taught in class. Poor command of English will hinder student's learning and affect their interest in the subjects taught in school.
There are preparatory schools in Singapore that act as bridges to help international students close up their English language gap. Such preparatory schools usually have AEIS curriculum that lasts for a duration of 6 months to help students prepare for the test. These short-term courses focus on teaching English and Mathematics.
There are ONLINE RESOURCES (SpotzOn) with more than 10,000 questions in the database to help students bridge their gaps in English and Mathematics. Students, however, must adopt the discipline to practice the questions in the online system.
Who Needs to Take the AEIS Test?
As long you are an international student (non-Singapore Citizen or non-Singapore Permanent Resident) not placed in a government school in Singapore, you can take the AEIS to gain admission into Primary 2-5 and Secondary 1-3 levels of Singapore local schools.
Education fees in Singapore local schools are 2-3 times cheaper in comparison to international schools. The former have a structured learning process which progresses towards the local universities in Singapore.
As a ballpark figure, school fees can range between S$7000 – S$10,000 for an international student attending a local school in Singapore. International school fees, on the other hand, can be in the region of S$35,000 – S$50,000 per annum. The education fees comprise the school application fee, enrolment fee, building maintenance cost, field trips, textbooks, extra-curricular activities etc.
In addition, students can apply for Permanent Residency after taking a national exam (PSLE or O-Level or A-Level)
Source: MOE International student admissions exercise from the Ministry of Education Singapore website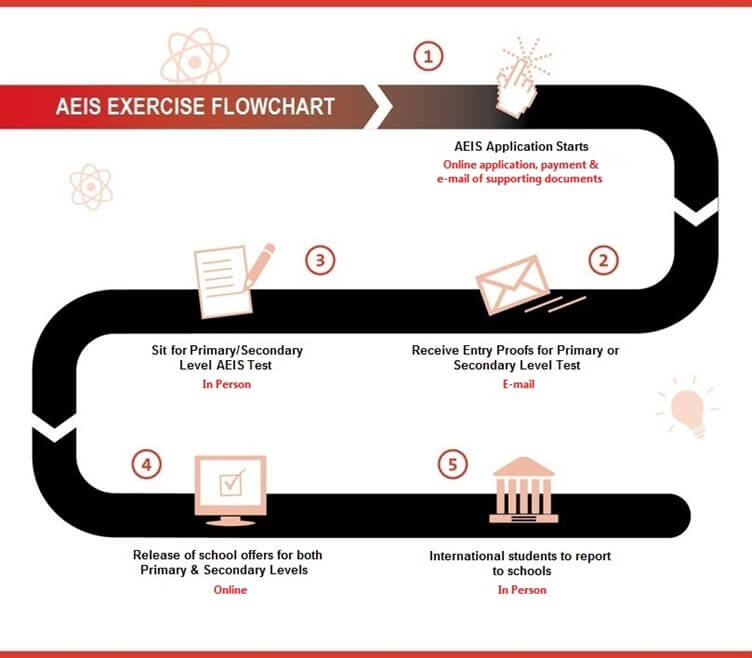 How does tuition help in AEIS exams?
AEIS exams are extremely competitive with numerous individuals taking them each year (about 5,000-8,000 students each year). Since the AEIS exams are based on the Singapore curriculum, your child might have difficulty familiarizing him or herself with this system.
Our preparatory courses are designed to help those students bridge the gap between the education system in their home countries and Singapore. International students will be adequately prepared for admission into Singapore Government Primary and Secondary schools.
How can we help?
Our Enobel AEIS Preparatory Course can help students pass the entrance test. It is also essential that students assimilate themselves into an English speaking environment to get comfortable with the English language.
What sets AEIS from Enobel different from the rest?
We are not using Zoom for all our online teaching classes.
We built our own platform all the way from the ground up after numerous testing with trials from students of all academic levels and getting the feedback from them.
Our platform has interactive features to engage our students in live sessions. All lessons are auto-recorded backend for review or revision. This is a feature alone that has positioned us years ahead at the forefront of online education compared to the rest.
The Enobel system is also supported with our online question bank (SpotzOn) with AI features to improve learning. In the databank, there are more than 300,000 questions. Each question has a video explanation to support learning.
In addition, we have our own LAM method which helps students to learn better.
FAQs
Question #1 – How do Enobel see AEIS in the years ahead?

Answer: AEIS will be becoming more challenging to foreign students as the curriculum is updated every 3 years and ahead of most countries. However, with the passing of AEIS, students will benefit from Singapore education system and eventually able to get a Permanent Resident (PR)-ship.
Singapore education is a robust system updated with 21st century skills training and STEAM elements not only in Mathematics but also Sciences.
Question #2 – Do you offer AEIS in different foreign language?
Answer: No. all classes are conducted in English. It is unwise to do foreign language as eventually students has to sit for English test. Math exam is also conducted in English.
Question #3 – Some foreign students have a lack of confidence taking AEIS exam in Singapore. How do Enobel help these students to overcome?
Answer: This is a question always raised to us prior to parents enrolled their children with us.
First, we have a robust curriculum (online and offline) & question resources.
All our students will sit for a weekly or monthly mock test to update progress of student.
To ensure all our students get the best out from us, we have one or probably the strictest criteria when we hired our teachers. In fact, we are so proud to said all our teachers are best of the best you can find in Singapore and can be easily be placed into the top 30 position for professional teachers
Question #4 – How often Enobel update the AEIS to keep abreast with the latest MOE requirement?
Answer: All the courses are updated every year to keep up with the high standards set by our Ministry of Education. To maintain the quality and high standards, we will also always continue to do a constant check with the ministry on the upcoming changes, if any.
Achieve Optimal Academic Performance Today